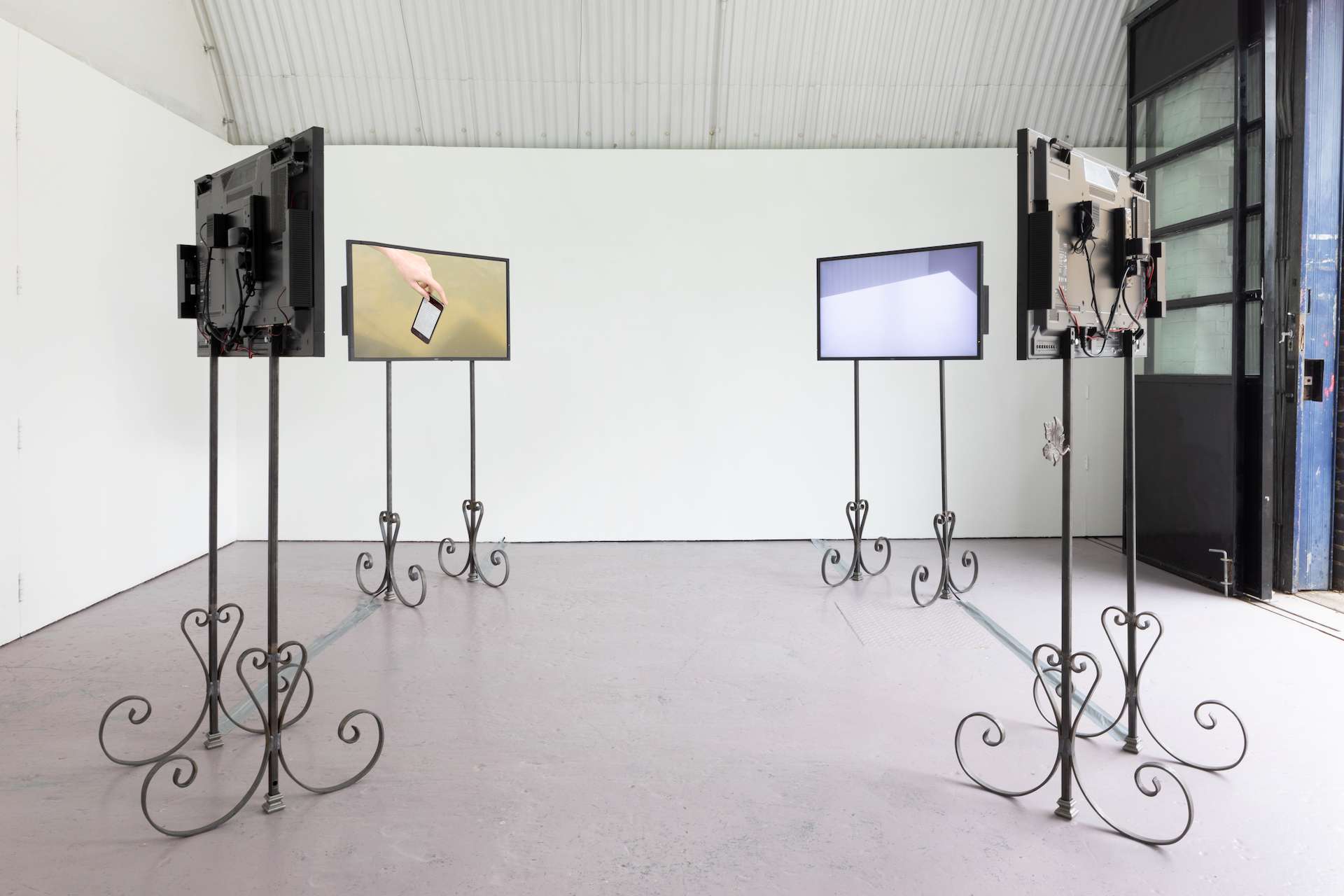 Advantage of a Setting Sun
4-channel synced video with sound
Duration 21 min 27 sec
Dimensions: Variable
Credits:
Readers: Elizabeth Atkinson, Clair Le Couteur, Bill Gross, Rebecca Jagoe and Freddie Mason.
Hands: Yarli Allison, Ksenia Burnasheva and Adam Glibbery.
Music Composed by: Spencer Gross (with thanks to Lars-Emil Madsen).
MS Doc. 829
Dishwashing sponges and soap made on rendered pork fat 
Dimensions: 18 x 18 x 105 cm
Double size replica of Sumerian clay writing tablet from around 2200 BC.
Softbrick
Soap, Rhassoul cosmetic clay
Dimensions: 10 x 6.5 x 21 cm
U: Second & Third Person Rorschachs
Texts and images
Inkjet on recycled A4 in manila folder
Dimensions: 24 x 34.5 cm
Video preview:
Installation images: